11 Aug

Our Favorite Kids' Party Themes

Children can be seemingly impossible to please; their little minds are always going a mile a minute, constantly moving from one thing to the next. It's hard to settle on a birthday theme that they'll love and remember! Here are some ideas that we know will be a hit—for both kids and parents!
Beach Party
Blue drinks, "fish bowls" made with blue Jell-O and Swedish Fish, and flip flop party favors make this a pool party that will make you feel like you're on the beach.
For the adults: Make a simple margarita in a mason jar and top it with an umbrella.
Star Wars Party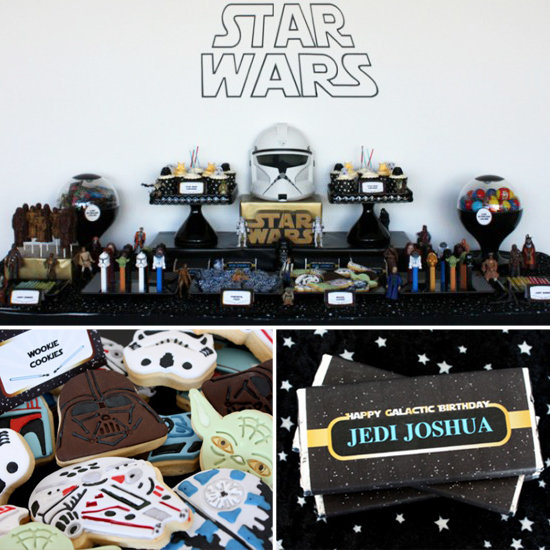 Throw your child an out-of-this world Star Wars party! Put two Oreo wafers on the ends of marshmallows to make TIE fighters, give out Star Wars PEZ dispensers as favors and (our personal favorite) play a fun game of "Pin the Bun on Leia".
For the adults: Mix blue lemonade, blue coconut rum and cointreau for a drink aptly named "The Force".
Princess Party
If your princess loves everything sparkly and pink, this is for her! Tiara-shaped peanut butter sandwiches are a staple of luxury; easy DIY lace crowns give party-goers an inexpensive and adorable party favors.
For the adults: Make a "Princess Punch" with ginger ale, frozen strawberries and champagne.
Construction Party
Make a dig zone, put up a "brick wall" of cardboard for kids to demolish, or even give the attendees child-sized plastic tools as a party favor! Simple snacks are "dirt mounds" made with pudding, Oreo bits and topped with "boulders" made of cake balls.
For the adults: Spiked Kitchen Sink milkshakes make the most of this construction theme! Caramel, Oreo pieces, pretzels, coffee grinds, and chocolate vodka blended with vanilla ice cream make the perfect dessert drink.
---
Don't forget to "Like" us on Facebook and follow us on Twitter, and Instagram to learn more about our products and offers (you may be able to win a prize every once in a while too)!
For fine stationary and unique gifts, be sure to visit one of Paper Affair Dallas's three stores in Dallas, Plano and Frisco. To shop online, go to paperaffairdallas.com and click the "Quick Custom Stationery" link at the top.